Digifinex Replaces USDT Pairings With TUSD
2018-09-29 12:29:49
Digifinex, the 14th largest cryptocurrency exchange by volume according to Coinmarketcap's adjusted rankings, has announced that it will phase out USDT pairings on its platform.
The co-founder of Digitfinex, Kiana Shek, stated: "I simply don't believe in Tether," adding: that she had been "looking for ways to get rid of USDT" for months.
Digifinex will first launch TUSD pairings for BTC, ETH, and USDT, with the number of pairings expected to grow as USDT is phased out across the platform.
Do you think that more exchanges will seek to phase out USDT pairings in favor of alternative stablecoins? Share your thoughts in the comments section below!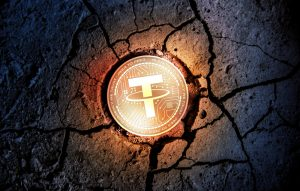 The original link:https://thebitcoinnews.com/exchanges-round-up-coinbase-to-hire-130-ef-hutton-backs-acex-exchange/